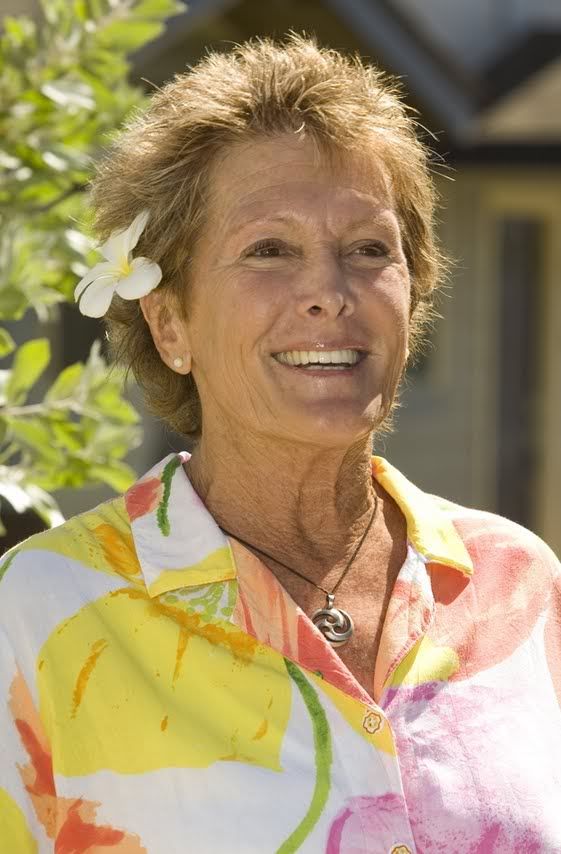 Emily T Gail Show - ESPNHawaii.com Exclusive
Email: emilytgail@emilys.org
Emily T Gail is a former resident of Detroit, Mich. and now resides in West Hawaii. Emily keeps herself active in many different activities, including real estate, golf, outdoor sports, and of course, her radio show! The show's focus is on local events, from fundraiser golf tournaments to marathons, gymnastics to swimming, and everything in between! Every once in a while, you will also hear Emily head back to her hometown to speak to people in the Detroit sports scene!
Log on every Saturday as a new episode will be posted, commercial free!
---

Emily's Show Sponsors and Supporters include:
Waiaha River Coffee Company
808 Computers
Aloha Visitor Guides
Waikoloa Beach Resort
Bike Works Kona & Bike Works Beach & Sport
---
>> Emily T Gail Show Online
Emily T Gail Show (October 18th) - Guests include Rocky Campbell, Ironman Construction Director, Dr. Monica Scheel, skin cancer screener at the Ironman Expo, John Zimmerman, driver for Bikeworks' Ironman Bike Tech support, Andrea Bess, Bikeworks Ironman participant, Janet Higa Miller of Bikeworks, and many Ironman visitors.
Emily T Gail Show (October 11th) - Emily replays a conversation from 2013 with her best friends, IRONMAN founders John and Judy Collins. IRONMAN participant Andrea Bess talks about her training for the big race, along with her daughter, Bella Zambrana, of the Kona Aquatics Swim Team.
Emily T Gail Show (October 4th) - Rich Bell, BikeWorks Beach & Sport mechanic, talks about the upcoming IRONMAN and also why he advocates bikes as transportation in Waikoloa Village (Bikeolo'a Village) and throughout the island. Winona Chen of Bikeworks stops by to give an update on her training for the IRONMAN. Other guests include Margo Mau of Waikoloa Beach Resort and J.E. Orozco of Pacific Media Group.
Emily T Gail Show (September 27th) - Janet Higa Miller of BikeWorks has an update on Grant Miller, who is doing Ironman to raise funds for ALS Therapy Development Institute in memory and honor of Karen Kelly, who passed away of ALS in 2013. Jeff McDevitt, President of People's Advocacy for Trails Hawaii gives an update on the organization. Jeanette Pierce of D-HIVE Detroit Community Relations also joins Emily to talk about the recent Detroit Homecoming and more.
Emily T Gail Show (September 20th) - Jen Lawson, Executive Director of the Waikoloa Dry Forest, and Intern Emily Risley talk about the upcoming Wili Wili Festival on Saturday Sept. 27 at Waikoloa Stables. Also, Robin Ussery and Colin McConnell share stories about Detroit.