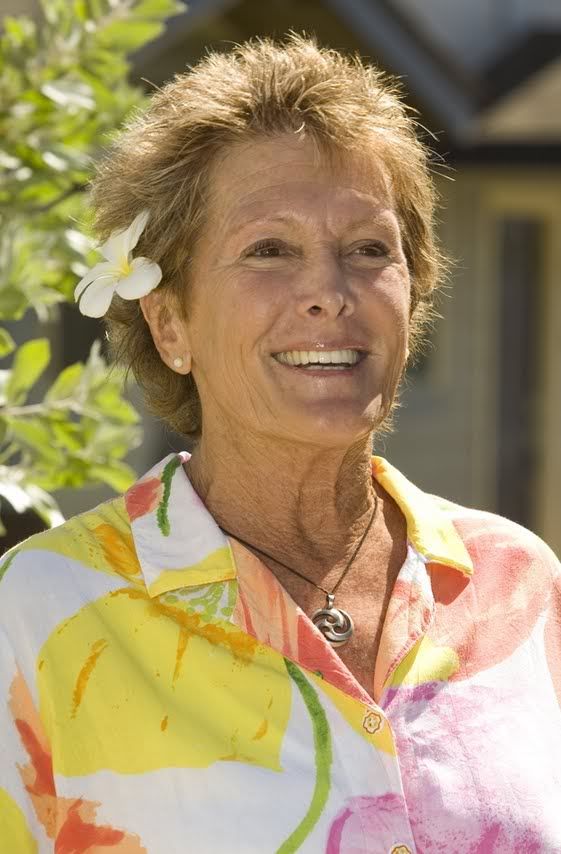 Emily T Gail Show - ESPNHawaii.com Exclusive
Email: emilytgail@emilys.org
Emily T Gail is a former resident of Detroit, Michigan, and now resides in West Hawaii. Emily keeps herself active in many different activities, including real estate, golf, outdoor sports, and of course, her radio show! The show's focus is on local events, from fundraiser golf tournaments to marathons, gymnastics to swimming, and everything in between! Every once in a while, you will also hear Emily head back to her hometown to speak to people in the Detroit sports scene!
Log on every Saturday as a new episode will be posted, commercial free!
---

Emily's Show Sponsors and Supporters include:
Waiaha River Coffee Company
808 Computers
Aloha Visitor Guides
Waikoloa Beach Resort
Bike Works Kona & Bike Works Beach & Sport
---
>> Emily T Gail Show Online
Emily T Gail Show (April 5th) - Richard Eckert and Rich Bell from Bike Works Beach & Sport recap Lavaman Waikoloa, where the Bike Works Relay Teams took first place. Bike Works handled all the Bike Tech Support for the 1500 athletes. Plus, Emily talks with some snowboarders who had a full day of snowboarding after a recent snowfall on Mauna Kea.
Emily T Gail Show (March 29th) - While hiking Kohana'iki shoreline and historic Mamalahoa Trail with the Kona Hiking Club, Emily talks story with fellow hikers Betty DeRoy, Susie Dorian, JoJo and Richard Gettelman, Ellen Yamata-Regador and others. Kona Hiking Club volunteer leader Kathleen Johnson has information on upcoming events including a coastal hike to Kona Village Resort on Sat., April 19.
Emily T Gail Show (March 22nd) - Dick Mudry, long time sports and golf writer, joins Emily from Tampa, where he talks about attending MLB spring training games. Susie Dorian, Shane Dorian's mom, talks about her son, who has spent 11 years on the World Championship Tour and was the top prize winner of the 2008 Global Big Wave Award.
Emily T Gail Show (March 8th) - Emily talks about Waikoloa trail running, the Bike Works Beach & Sport Waikoloa Lavaman Clinic and Sunset Run, the Kona Table Tennis Club, 808 MX/ATV, and more. Dana Bruyn of the Echo City Knockouts, Kona's first roller derby team, talks about how people can support the group.
Emily T Gail Show (March 1st) - Jack Berry, a member of the Michigan Golf Hall of Fame, joins Emily to talk about his five decades of sports reporting, including major golf championships and Secretariat's Path to the 1973 Triple Crown.