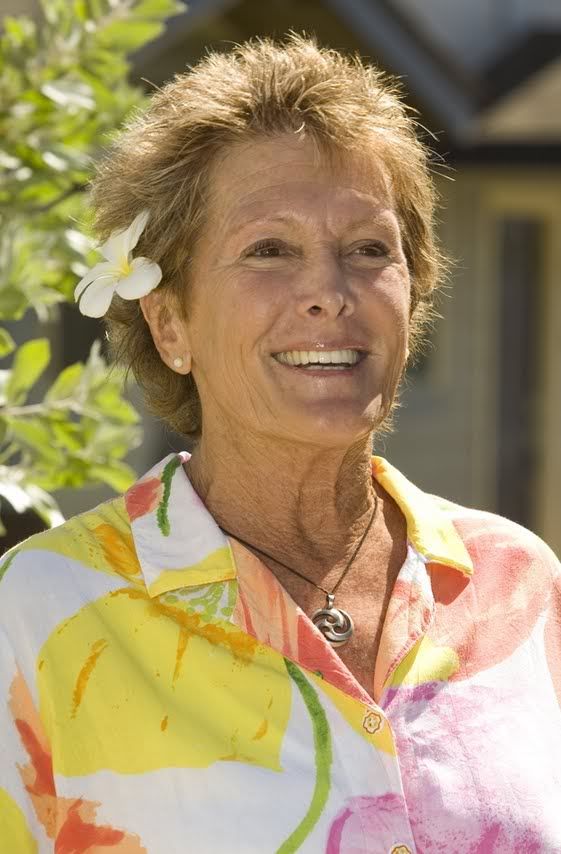 Emily T Gail Show - ESPNHawaii.com Exclusive
Email: emilytgail@emilys.org
Emily T Gail is a former resident of Detroit, Mich. and now resides in West Hawaii. Emily keeps herself active in many different activities, including real estate, golf, outdoor sports, and of course, her radio show! The show's focus is on local events, from fundraiser golf tournaments to marathons, gymnastics to swimming, and everything in between! Every once in a while, you will also hear Emily head back to her hometown to speak to people in the Detroit sports scene!
Log on every Saturday as a new episode will be posted, commercial free!
---

Emily's Show Sponsors and Supporters include:
Waiaha River Coffee Company
808 Computers
Aloha Visitor Guides
Waikoloa Beach Resort
Bike Works Kona & Bike Works Beach & Sport
---
>> Emily T Gail Show Online
Emily T Gail Show (September 19) - Tara Revyn in Detroit waited 10 years for a bone marrow transplant, which she received from a 35 year old stranger from Hawai'i. She had myelodysplastic syndrome, is Korean, and was adopted, so her family members are Caucasian. Without known blood relatives, she turned to the Be the Match Registry. Tara tells her story and explains how easy and painless it is to perhaps save a life by responding to a bone marrow drive.
Emily T Gail Show (September 12) - Chick Kunitake reflects on the Daniel Sayre Foundation and the efforts to raise funds for purchase of Hawai'i Country Fire Department rescue equipment, and also looks back at the help he got as a Konawaena athlete in the 1950's.
Emily T Gail Show (September 5) - Vivian Fususho Nozaki looks back on when she and her husband, Alan, were race directors of the Hilo to Volcano Ultra and Relay Run and the Saddle Road Hilo to Waimea run in the 1980's and 1990's. She share how grateful they were for the volunteers and sponsors that helped them.
Emily T Gail Show (August 22) - Janet Higa-Miller​ talks about the​ ​XTERRA Freedom Fest on Oahu, ​where ​she and four other Big Islanders qualified for the XTERRA World Championship ​in November on Maui.
Emily T Gail Show (August 8) - Dr. Frank and Laura Sayre talk about the 18th Annual Daniel Robert Sayre Memorial Foundation Awards Dinner and Silent Auction at the Fairmont Orchid on Saturday, Sept. 5, which honors Hawai'i County Fire Department members that have gone above and beyond the call of duty.
Emily T Gail Show (August 1) - Alisa Zee is a veteran broadcaster who started her career in 1977, born into the industry as the daughter of broadcast icon Specs Howard, founder of the Specs Howard School of Media Arts in Detroit. She gives us a walk thru of the Specs Howard School of Media Arts, where students learn the industry first hand.
Emily T Gail Show (July 18) - West Hawai'i Special Olympics powerlifting coach Denise Lindsey talks to us from the Special Olympics World Games in Los Angeles. A volunteer coach since 1996, Denise talks about the joy of representing Hawai'i at the largest sports-humanitarian event in the world this year. She is coaching several athletes from Hawai'i including Isaiah Wong from her Kona powerlifting team.
E