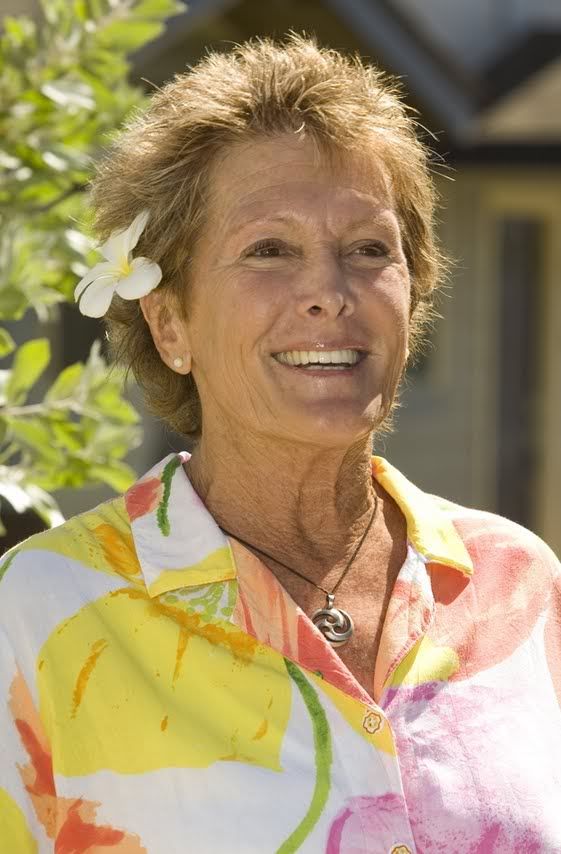 Emily T Gail Show - ESPNHawaii.com Exclusive
Email: emilytgail@emilys.org
Emily T Gail is a former resident of Detroit, Mich. and now resides in West Hawaii. Emily keeps herself active in many different activities, including real estate, golf, outdoor sports, and of course, her radio show! The show's focus is on local events, from fundraiser golf tournaments to marathons, gymnastics to swimming, and everything in between! Every once in a while, you will also hear Emily head back to her hometown to speak to people in the Detroit sports scene!
Log on every Saturday as a new episode will be posted, commercial free!
---

Emily's Show Sponsors and Supporters include:
Waiaha River Coffee Company
808 Computers
Aloha Visitor Guides
Waikoloa Beach Resort
Bike Works Kona & Bike Works Beach & Sport
---
>> Emily T Gail Show Online
Emily T Gail Show (November 29th) - Denise Lindsey of Big Island Television (BITV) talks about its 30-year history showcasing the culture, history and the natural wonders of the Big Island. Also, Rich Bell of BikeWorks Beach & Sport has info on the Friday night Waikoloa Village bike ride for families.
Emily T Gail Show (November 22nd) - Linda Elliot, founder and director of the Hawaii Wildlife Center in Kapaau, and Rae Okawa, Director of Development, talk about the successes of HWC.
Emily T Gail Show (November 15th) - The HSJGA (Hawaii State Junior Golf Association) presented the 8th Asia Pacific Junior Cup, a Ryder Cup style event,at Waikoloa Kings' Course for the top junior golfers in Japan & Hawaii. Guests include: Zak Akagi-Bustin, volunteers & Hawaii Team Captains Mary Bea Porter King (HSJGA co-founder), Kathy Torchiana, and Jerry King, and Scott Head, Vice President of Resort Operation at Waikoloa Beach Resort.
Emily T Gail Show (November 8th) - Rich Bell, Jeff Manzo, and Ellie Sumic of BikeWorks Beach & Sport share updates on multiple upcoming events. Plus, Emily talks about the Wildcat Golf Challenge and Hawai'i Wildlife Center.
Emily T Gail Show (November 1st) - Denise Lindsey, Special Olympics volunteer, talks about the year round efforts and success of Special Olympics and how to volunteer. Jamie Koizumi, Assistant Golf Professional at Waikoloa Beach Resort, talks about the HSJGA/Hilton Grand Vacations Asia Pacific Junior Cup. And, Dalen Yamauchi, individual winner of the Dennis Rose Intercollegiate and member of the winning University of Hawaii-Hilo team, on winning and the demands and rewards of college golf.
Emily T Gail Show (October 25th) - Bette Green and Derry Morris, volunteers with Friends of Library-Waikoloa Region, talk about the Waikoloa Village Bookmobile & the community effort for a bricks and mortar library. They are holding a 5k Walk/Run for Literacy on Saturday, Nov. 8. JR DeGroote, reporter at West Hawaii Today, shares stories from covering IRONMAN and talks about his experience competing in in-line hockey.