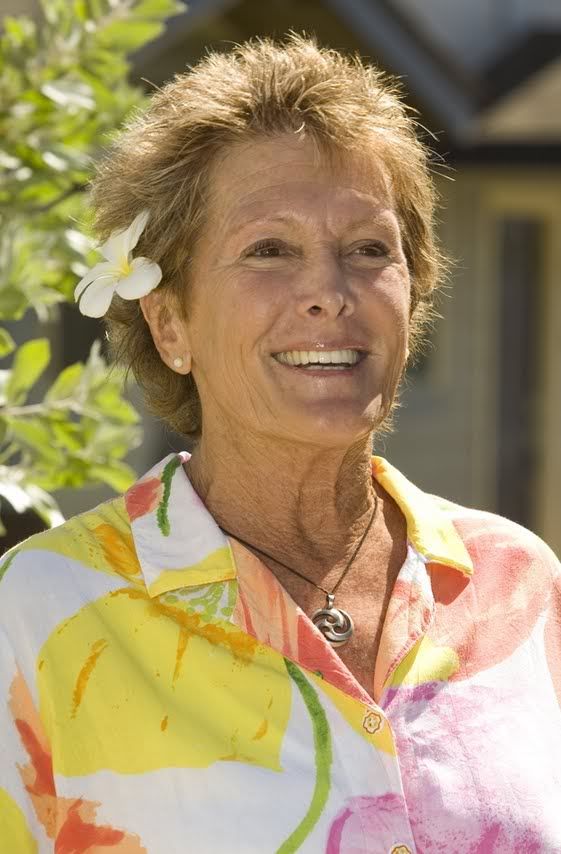 Emily T Gail Show - ESPNHawaii.com Exclusive
Email: emilytgail@emilys.org
Emily T Gail is a former resident of Detroit, Mich. and now resides in West Hawaii. Emily keeps herself active in many different activities, including real estate, golf, outdoor sports, and of course, her radio show! The show's focus is on local events, from fundraiser golf tournaments to marathons, gymnastics to swimming, and everything in between! Every once in a while, you will also hear Emily head back to her hometown to speak to people in the Detroit sports scene!
Log on every Saturday as a new episode will be posted, commercial free!
---

Emily's Show Sponsors and Supporters include:
Waiaha River Coffee Company
808 Computers
Aloha Visitor Guides
Waikoloa Beach Resort
Bike Works Kona & Bike Works Beach & Sport
---
>> Emily T Gail Show Online
Emily T Gail Show (August 16th) - Frank and Laura Sayre talk about the Daniel Sayre Foundation, which started 17 years ago when their son, Daniel, lost his life in a hiking accident in Pololu Valley. Andrea Bess of Bikeworks Kona Beach & Sports also joins the show to talk about her training for Ironman and her daughter's participation in the Kona Aquatics Swim Team
Emily T Gail Show (August 9th) - Scott Head, VP of Resort Operations at Waikoloa Beach Resort, gives an overview of all of the recreation activities going on. Big Island Junior Golf Championship at Waikoloa Kings' Course age group winners Matthew Rosato (15-17 boys) and Pono Yanagi (13-14 boys) react to their victories. Also Andy and Emily Linn of City Bird & Nest, Shinola Marketing Director Bridget Russo, former NBA player and coach Don Nelson, and Mike from Slow Roll Bike events, are featured in a lookback to earlier events in Detroit.
Emily T Gail Show (August 2nd) - Winona Chen of Bikeworks Kona Beach & Sports talks about racing at the Honu and earning a spot in the Ironman World Championship in Kona.
Emily T Gail Show (July 26th) - This week's guests include Neal Rubin, three time Nevada Sportswriter of the Year, and longtime golf writer Dick Mudry, who recaps Rory McIlroy's win at the Open Championship. Plus, Emily visits Polulu Valley with the Kona Hiking Club and talks about the Daniel Sayre Foundation Dinner, held at the Fairmont Orchid.
Emily T Gail Show (July 19th) - More from Detroit with Pat Cunningham, a member of the Michigan Women's Softball Hall of Fame and owner of Lafayette Laundry in Detroit. Ron Butler and DeAnthony also joined in the conversation. Brad Snyder and Rochelle Witek, hosts of Undercard Radio on rawradiox.com, talk about their commitment to promoting Mixed Martial Arts and Boxing in Detroit.