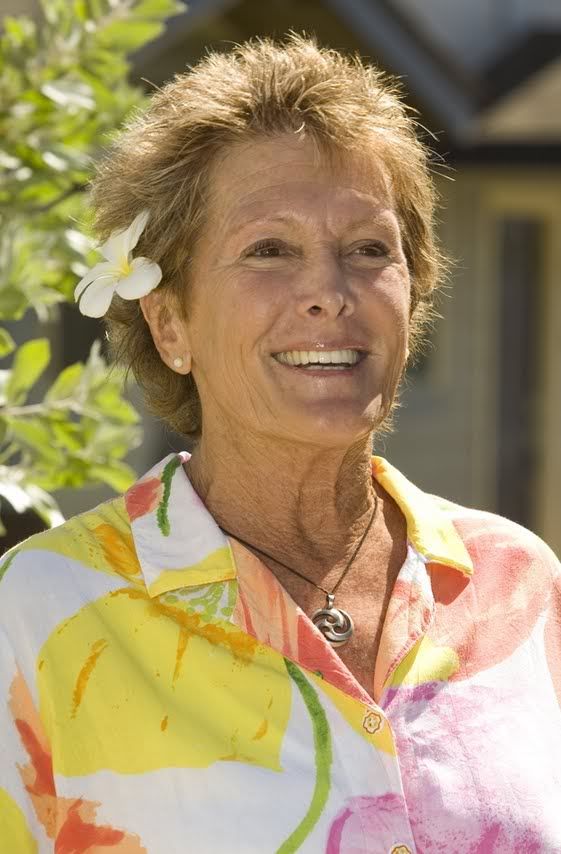 Emily T Gail Show - ESPNHawaii.com Exclusive
Email: emilytgail@emilys.org
Emily T Gail is a former resident of Detroit, Mich. and now resides in West Hawaii. Emily keeps herself active in many different activities, including real estate, golf, outdoor sports, and of course, her radio show! The show's focus is on local events, from fundraiser golf tournaments to marathons, gymnastics to swimming, and everything in between! Every once in a while, you will also hear Emily head back to her hometown to speak to people in the Detroit sports scene!
Log on every Saturday as a new episode will be posted, commercial free!
---

Emily's Show Sponsors and Supporters include:
Waiaha River Coffee Company
808 Computers
Aloha Visitor Guides
Waikoloa Beach Resort
Bike Works Kona & Bike Works Beach & Sport
---
>> Emily T Gail Show Online
Emily T Gail Show (April 11th) - Detroiter Jack Berry, whose five decades of sports reporting included over a hundred of golf's major championships, shares some stories and comments about the Masters and more.
Emily T Gail Show (April 4th) - JR DeGroote, West Hawaii Today Sports Reporter, talks about why he enjoys writing about athletes who are engaged in sports and their community at professional, elite, high school, college, and recreational levels. Johnny Nguyen, Senior General Manager at Tommy Bahama, talks about the Tommy Bahama Golf Tournament, which benefits North Hawaii Hospice. Winona Chen of Bikeworks Beach & Sport recaps the events of Lavaman Waikoloa weekend, where she won her age group.
Emily T Gail Show (March 28th) - Dick Mudry, long time sports writer, talks about MLB Spring Training in Florida. Dick, who lives in Tampa, shares some stories about the spring training games he has attended this spring season, how the season impacts tourism in Florida, and his love of the Pittsburgh Pirates. Glenn Forshee, a high school classmate of Emily's, looks back at how he first learned to appreciate the game of golf when his uncle was the "greenskeeper" in the 1960's at Grosse Ile Golf & Country Club and Michigan Golf Hall of Fame member Glenn Johnson put a golf club in his hands.
Emily T Gail Show (March 21st) - Dick Mudry, long time golf writer who has covered the PGA TOUR, Champions Tour and LPGA for over 30 years, talks about the NBC/Golf Channel special "Arnie and Me" with stories from Arnie's fans. Dick, a longtime friend of Arnold Palmer, shares his own stories and Emily has some of her own from when Arnie played in the Mauna Lani Senior Skins in the 90's and later in the Mitsubishi Electric Championship at Hualalai.
Emily T Gail Show (March 14th) - Rich Bell of Bikeworks Beach and Sports at Queens Marketplace talks about the upcoming Lavaman Weekend, happening March 27-29 at Waikoloa Beach Resort, as well as other events. And, Carl "Gecko" Ko'omoa of teammangoraces.com looks back at the success of Team Mango events and the participation by all levels of athletes and the community support he gets for Team Mango events, including the upcoming Sunday, April 26 Captain Cook Challenge.
Emily T Gail Show (February 21st) - From the Mitsubishi Electric Championship at Hualalai, David Marr III of NBC/NBC Golf comments on The Golf Channel documentary "Uneven Fairways," and shares a story about his dad, David Marr, who won the 1965 PGA Championship. Carol Connor reviews "Evita" at Aloha Theatre, which runs till March 15. Winona Chen of Kona Beach and Sports gives information about Bikeworks Beach & Sport and Waikoloa Lavaman weekend events next month.