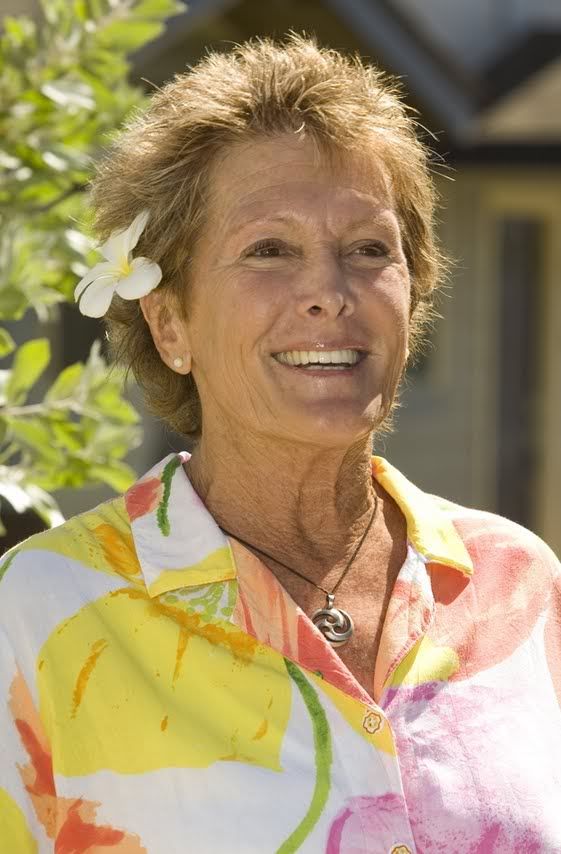 Emily T Gail Show - ESPNHawaii.com Exclusive
Email: emilytgail@emilys.org
Emily T Gail is a former resident of Detroit, Mich. and now resides in West Hawaii. Emily keeps herself active in many different activities, including real estate, golf, outdoor sports, and of course, her radio show! The show's focus is on local events, from fundraiser golf tournaments to marathons, gymnastics to swimming, and everything in between! Every once in a while, you will also hear Emily head back to her hometown to speak to people in the Detroit sports scene!
Log on every Saturday as a new episode will be posted, commercial free!
---

Emily's Show Sponsors and Supporters include:
Waiaha River Coffee Company
808 Computers
Aloha Visitor Guides
Waikoloa Beach Resort
Bike Works Kona & Bike Works Beach & Sport
---
>> Emily T Gail Show Online
Emily T Gail Show (June 13th) - Tom Page talks about his law enforcement career in Detroit and Los Angeles. Tom integrates his love of Detroit into his volunteer efforts to encourage people to use a bike for recreation, exercise and by giving tours that are more than a bike ride.
Emily T Gail Show (May 30th) - JR DeGroote, West Hawai'i Today Sports Reporter, and Janet Higa Miller, co-owner of Bikeworks, take a look back at the Waikoloa Lavaman, Cinco de Mayo Swim and Ironman 70.3 Hawai'i (Honu). They also explain the recent changes Ironman has announced for selecting local residents for participation.
Emily T Gail Show (May 16th) - Brad Snyder of Undercard Hand Combat Radio talks about the reopening of the legendary Emanuel Steward Kronk Gym and shares an interview with Emanuel Steward's, daughter Silvia Steward Williams.
Emily T Gail Show (May 9th) - Kevin Ginoza, Head PGA Pro of the Kings' & Beach Courses at Waikoloa Beach Resort, gives an overview of the resort activities and golf events, including Family Days beginning in June. He also talks about the return of the Bob May Golf Academy in July.
Emily T Gail Show (May 2nd) - Emily talks about the Daniel Sayre Foundation, trail running in Waikoloa Dry Forest area, and more. And, Melissa Braswell talks about being the owner of the Big Island Running Company Stores with her husband, Jason, and shares some stories from the many new and seasoned runners that enjoy their evening running programs.
Emily T Gail Show (April 25th) - Ellie Sumic, Bikeworks Beach & Sport, talks about the Cinco de Mayo One Mile Swim , held on Saturday May 2 at Anaeho'omalu Bay at Waikoloa Beach Resort, as well as the Ironman 70.3 Honu, held on May 30 at Mauna Lani Resort. Sandy and Gille Legacy, Mo Davis, Dolores Trenois, and Barb Hussey share some heartwarming personal stories about living life to the fullest, regardless of challenges.
Emily T Gail Show (April 18th) - Dick Mudry, long time golf writer, talks about the career of his friend, David Graham. David will be inducted into the World Golf Hall of Fame this summer at St. Andrews. Dick talks about touring the World Golf Hall of Fame in St. Augustine with David after the announcement that David was being selected as a 2015 inductee.