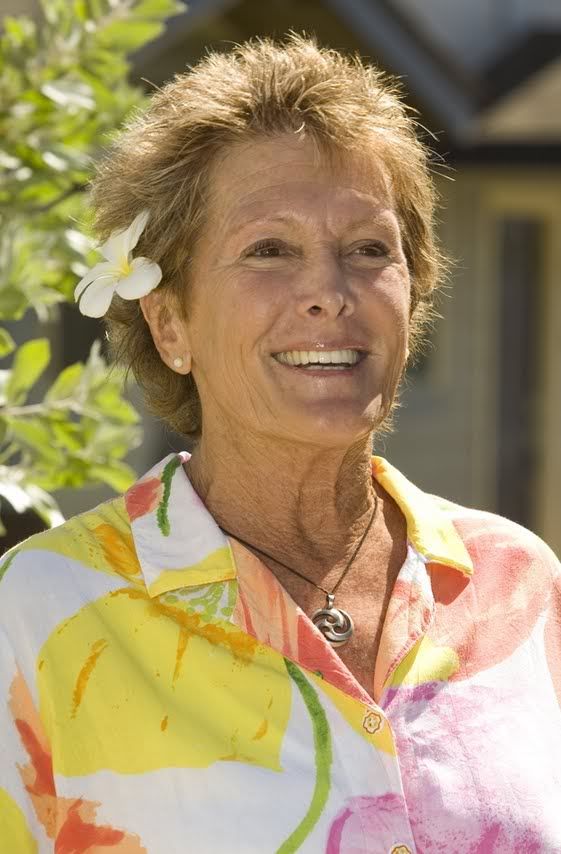 Emily T Gail Show - ESPNHawaii.com Exclusive
Email: emilytgail@emilys.org
Emily T Gail is a former resident of Detroit, Mich. and now resides in West Hawaii. Emily keeps herself active in many different activities, including real estate, golf, outdoor sports, and of course, her radio show! The show's focus is on local events, from fundraiser golf tournaments to marathons, gymnastics to swimming, and everything in between! Every once in a while, you will also hear Emily head back to her hometown to speak to people in the Detroit sports scene!
Log on every Saturday as a new episode will be posted, commercial free!
---

Emily's Show Sponsors and Supporters include:
Waiaha River Coffee Company
808 Computers
Aloha Visitor Guides
Waikoloa Beach Resort
Bike Works Kona & Bike Works Beach & Sport
---
>> Emily T Gail Show Online
Emily T Gail Show (October 25) - Lisa Nuszkowski, Executive Director of Detroit Bike Share, talks about the Downtown Detroit Partnership and DTE's recent Open Streets Detroit, an initiative to reclaim public space by temporarily transforming streets into paved parks and public spaces. She comments on Detroit's soon-to-be Bike Share and the new Kailua-Kona Bike Share. And, Emily comments on the commonality of recreational activities in Detroit and Hawai`i and talks about Slow Roll Detroit.
Emily T Gail Show (October 6) - Alex Candelario of Big Island Bike Tours talks about the Waimea Bike Fest at Anna Ranch in Waimea on Sunday, Oct. 30. Ironman co-founders John and Judy Collins share stories and feelings from when they created the first Ironman. Emily shares stories from the perspective of a participant in 1982 and race consultant for many years.
Emily T Gail Show (October 3) - Emily and Dick Mudry, longtime golf writer and friend of Arnold Palmer's, share their feelings upon hearing Palmer passed away. Dick shares some of his personal stories with Arnold going back to the 1960's and comments on the impact Arnold Palmer has had across the world. Emily shares stories from the 90's when Arnold played in the Mauna Lani Senior Skins each year and the MasterCard Championship at Hualalai.
Emily T Gail Show (September 12) - Jeff Manzo of Bikeworks Beach & Sport shares information on next month's Bike MS Ride and how to join the Bikeworks Team. Also, Ramajon is called the Guru of Sedona mountain biking. He shares his long time enthusiasm for contributing to the sport on the Big Island, now as a Bikeworks team member. And Tiare Speetjens, who comes from a soccer background, shares why she enjoys being a part of the Bikeworks team.
Emily T Gail Show (September 6) - Emily shares stories from last month's USGA U.S. Amateur at Oakland Hills. Guests include Art & Jeannie McCafferty, Publishers at Great Lakes Sports Publication, Carter Sherline, GLSP Photographer, Mark Passey, USGA Scoreboard Calligrapher, Brad Dalke, 2016 U.S. Amateur runner-up, Curtis Luck, 2016 U.S. Amateur Champion, his mother, Jody, and his father, Stewart. Michael Gates, Orza Robertson II, Ashish Purania, and Aidan Parrott, caddies under Caddie Master Jim Roechefski at Oakland Hills, talk about their week.
Emily T Gail Show (August 12) - George Fuller, Owner of Flagship Custom Publishing and writer of 3 golf guide books, and Landry Fuller, Editor of North Hawai'i News and a writer, talk about how their respective careers have evolved. They both share how many opportunities have been available to them as writers and editors because they have been interested in learning all aspects of publishing and using experience and creativity to showcase communities through their work.